A fun game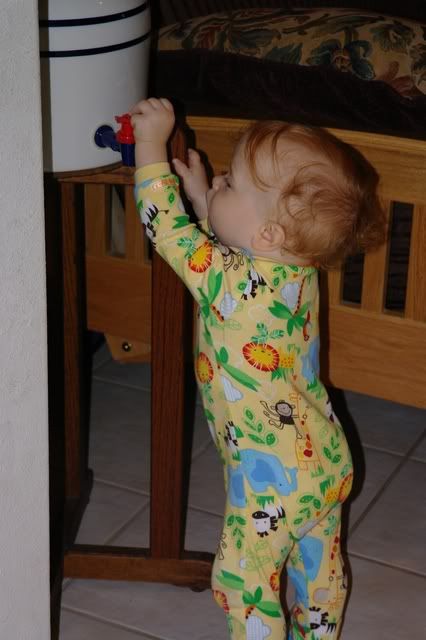 Poor Lukie!! Mama changed from the regular spout on the water dispenser to the "safety" spout. We've had the new spout for a week or so, but he just can't leave it alone. So today I captured the process.
First, focus:

Second, displeasure:

Next, a new plan:

And FINALLY success!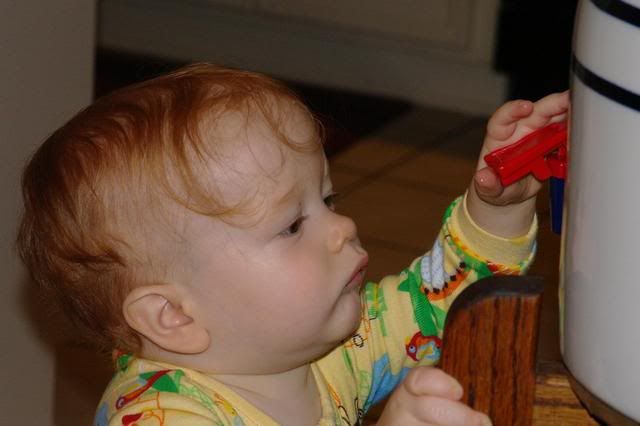 Can you see his little wet thumb??

That boy makes me smile, every day!!! Man, I love him!