It's been too long again. Sorry!
Quickly here are some pics and videos.
This is Jack at his annual spring program at school. He was Adam. Too bad he was the first one up and there was all that crying so you can't really hear him. He did really well...you'll have to take my word on it. You can hear Luke cackling in the background at first.
This is our toothless wonder. She lost both of her top teeth within about a week of each other. Unfortunately this picture is about a month old and now you can see both of her top teeth poking through. You'll just have to take my word for it. :/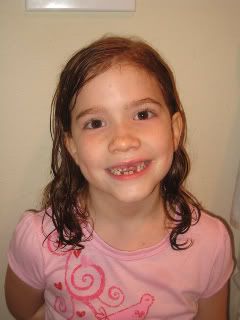 And these are my precious boys snuggling while Jack watches TV.
Here's four of us at the Rodeo petting zoo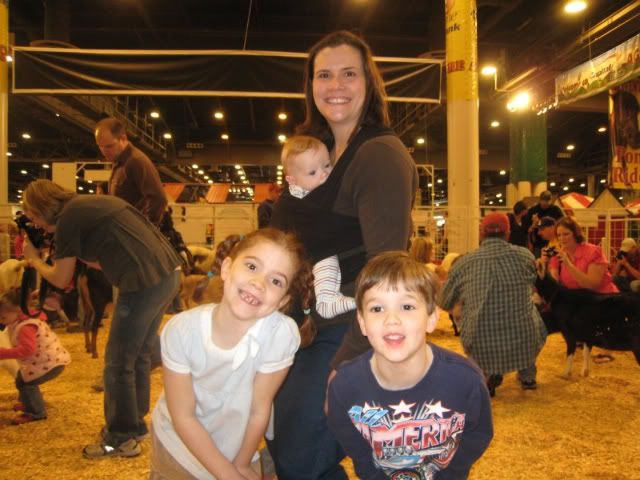 We took a trip to Searcy over Spring Break so that great Grandparents could meet our little one. Here's one great Grandmother and sweet Luke.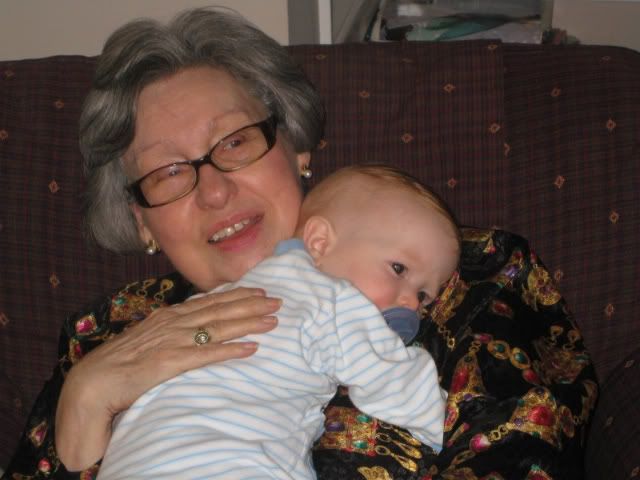 We got to go to one of the Rockets games earlier this month. The kids had SUCH a blast. Thankfully, we won...something we didn't do very much of this season, I learned later.
Jack was a little nervous about the noise during the opening ceremony.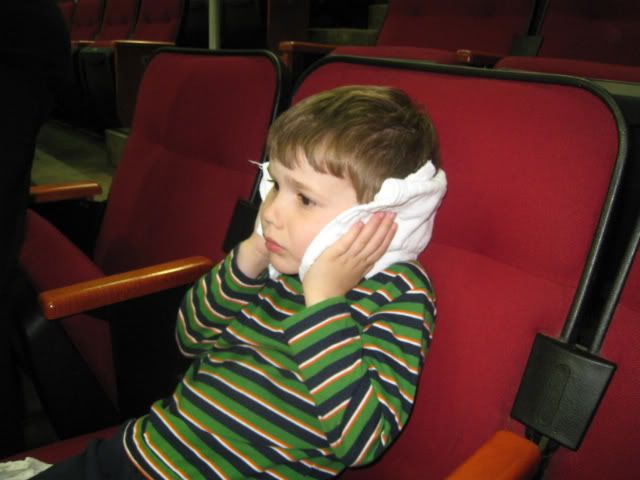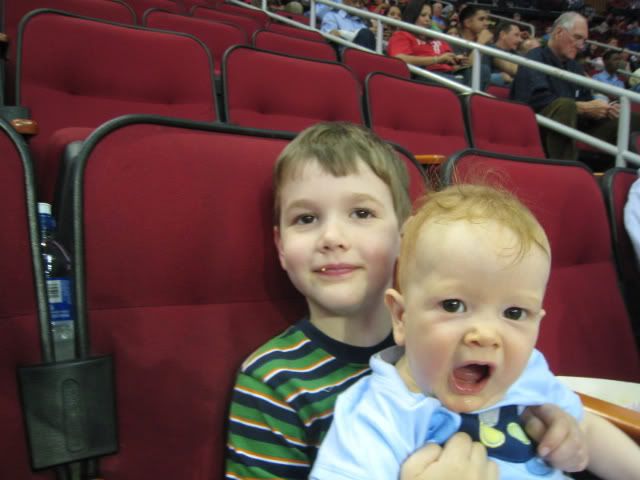 This catches you up a little bit. Prayers and blessings on you all!