Luke, as you can see, is on the MOVE lately.
I'll try to catch you up on the past month without overwhelming you with pictures, but it's gonna be hard 'cause there's just so many!
Here we go back to Labor Day weekend and Baby Brother's first birthday. We went to Galveston for the weekend and stayed at the Moody Gardens Hotel. But before we arrived at MG, we pulled the kids out of school early on Friday and headed to NASA Space Center which had a huge Star Wars exhibits! WAY up Mr. Jack's alley.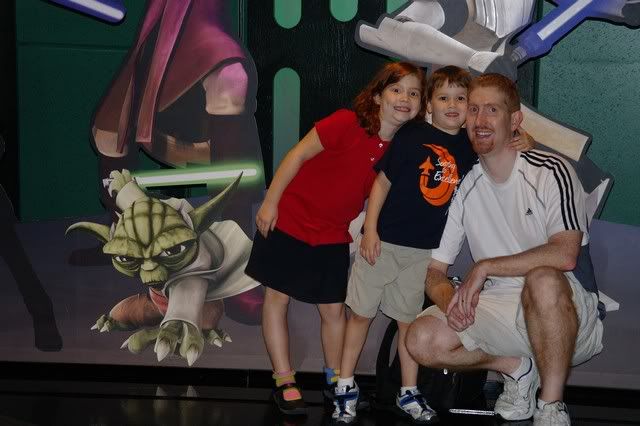 This was a musical instrument. Like a water flute or something. Luke and I walked away soaked because he loved it so much!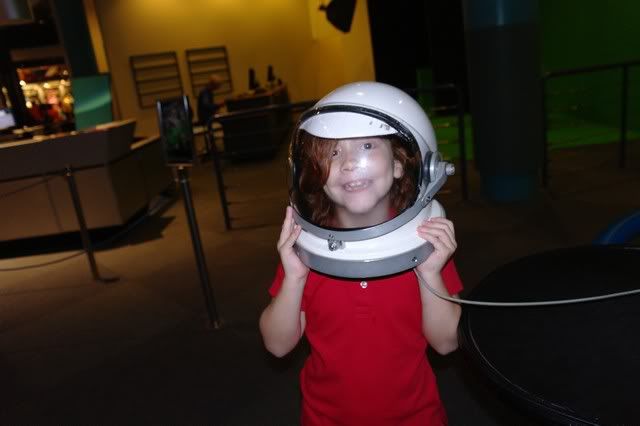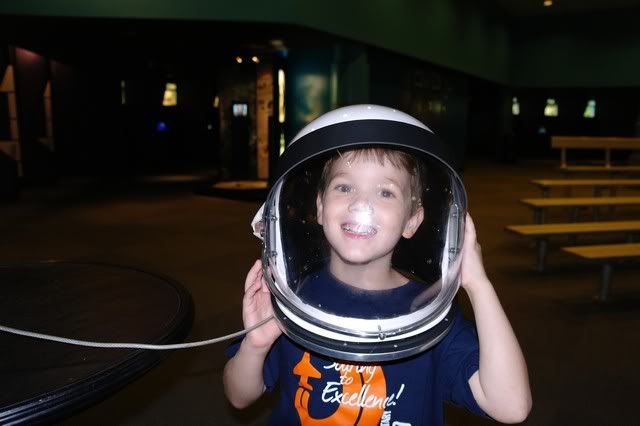 There was a ball "float" over an air vent so Samantha and Jack tried to keep the ball from floating by covering it up!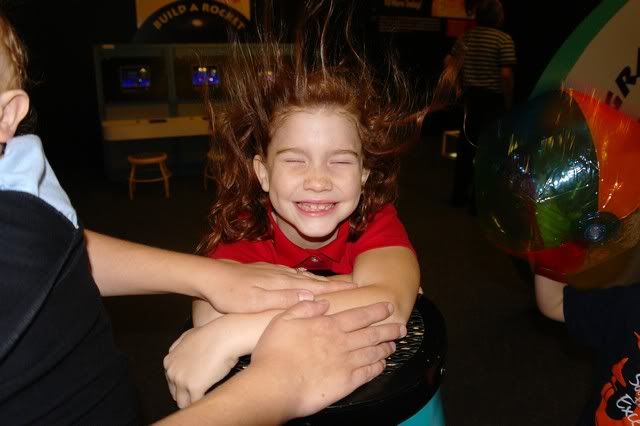 We went to our hotel after NASA and had supper and swam. Got up Saturday morning and met my parents at the Moody Gardens Aquarium.
Luke had a great time...as you can see

Saturday evening we also took them to the Gulf for their first dip in "ocean". It was sooo sooo fun seeing them fighting the waves with their daddy. And I will confess that I was petrified the whole time because they didn't have life jackets on, but Michael put up with my fussing until I was satisfied that they were all safe.
You also won't be surprised to find out that we swam in the pool after we swam in the "ocean".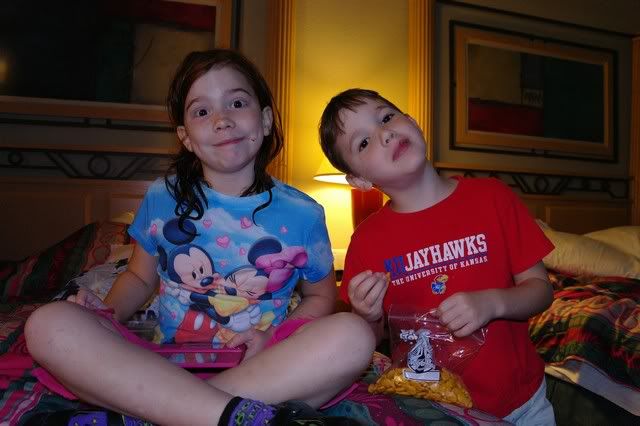 Sunday morning we got up and hit the "Palm Beach" that was like a way toned down beach/water park. I say "like" because it resembled both of these things even though it was really neither. Luckily the kids didn't care what it was, it was wet and fun and they loved it.
So that's my first installment of catching up. Hopefully tomorrow I can get you through the birthday party! Crossing my fingers! :)